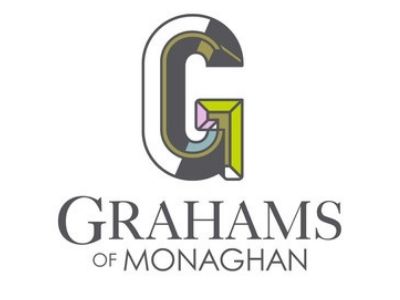 2017 is proving to be a great year for Grahams of Monaghan with not only "Best Staff Award 2017" from Octabuild Awards but now having achieved Top 100 Store of the Year Status in the Retail Excellence Awards.
With over five hundred store entries and exceptional standard this year, it is a fantastic achievement, and being the only store in the Monaghan area, it is great recognition for this thriving town.
Retail Excellence is the largest retail industry representative organization in Ireland. The awards were established in 1997 to promote practice and encourage high standards in the Irish retail industry and are now the largest and most prestigious of its kind in Ireland.
David Fitzsimons, Chief Executive of Retail Excellence commented, "The very high standard of service, customer engagement and display among retailers was very evident, which made selecting this year's Top 100 particularly difficult.
Those named as Top 100 finalists have what it takes to shine through and be recognised as the best retailers in the county".
Mystery shoppers visited shops and businesses across the country to assess them on customer services standards.
The awards for Top 30 and overall Winner will take place on Saturday, November 11th in the Malton Hotel in Killarney.