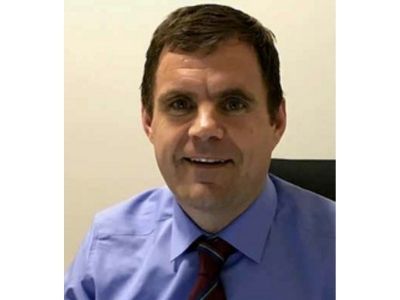 HPC Group is Ireland's largest privately owned independent Builders Merchants Group with 13 Branches nationwide – five in Dublin, including its head office in Ballymount, and the remaining Branches in Wicklow, Wexford, Tipperary and Galway.
HPC was formed following a Management Buyout led by Group CEO Mr Sean Moran in 2012. The Group's core activities are timber, building materials, plumbing, heavy landscaping and a strong DIY/ showroom end.
HPC Sales has 8 branches trading as TJ O'Mahonys, (one of the country's bestknown timber and builders merchants), as well as PH Ross (plumbers' merchants) and C+D Providers.
HPC's Managing Director Dennis O'Connor is also a founder member of Allied Merchants Buying Association. Allied Merchants (AMBA), currently has 18 members with an annual spend of over €250m in building materials, plumbing and heating goods and timber products.
Dennis says "Having worked in this industry for over 28 years, I have witnessed many changes. From full computerisation, and the significant part it now plays, from stock management to artificial intelligence, to product certification/sustainability etc. Despite all the changes the need to satisfy your customers wants/demands are still at the core of what we need to do. 'Going one step further' is our mantra in keeping our loyal customers happy."
"We are continuously looking for ways in which we can make the customer experience more enjoyable. How we perform, whether it is delivering a technical solution or a physical solution is what we are judged on, but the speed in which we respond is hugely signifcant in where he or she places their next order."
"We are a diverse, dynamic and committed team of over 250 employees and our strategy is built around 3 business priorities:
Deliver growth
Engage and develop our people
Drive customer experience
We see ourselves as a business partner and employer. We build human connections because we believe in great moments of shared experiences. When looking at Facebook, LinkedIn, Snapchat, Instagram, they are all about shared experiences and we want to play our own role in people's projects and in turn create our version of that "shared experience".
"We put the customer at the centre of everything we do – and then work our way back – we generally fnd that this navigation arrives us at a point that's right for the customer and right for the company."
"Delivering value has to be a signifcant cornerstone of the shared experience, delivering great service is all very well, but there is only so much people are willing to pay for it. That's where AMBA plays a major role, allowing us to negotiate great deals with the major suppliers, but with the assured promise back to the supplier that we will market your product in the manner in which you would wish… a win win arrangement, delivering real wins for suppliers and members."
The Group's CEO Keith Giblin and Chairman Mr O'Connor have twice attended the BMF conference, the frst as inquisitive guests of John Newcomb and second as potential members. In late 2017 Allied Merchants joined the BMF.
Dennis O'Connor says "The reasons for joining the BMF were simple, since joining Allied Merchants we have benefted fnancially but we have also beneftted from being in a room with like- minded merchants, "BMF is just a bigger room" where merchants converse about the challenges facing the industry and the possible solution to those challenges. "
"It also allows us to draw from the strengths of a well-structured organisation and yet keep the nimbleness and agility so important to an independent builders' merchant group.
Group CEO Keith Giblin, also sees being on the Board of the Hardware Association of Ireland as hugely signifcant, "I think the nature of modern business demands the necessity to ensure one is properly briefed on matters such as Brexit, GDPR and its membership of both the HAI and the BMF."
For more information about HPC visit www.hpc- group.ie.