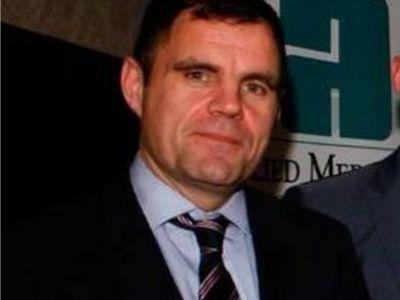 A trade group representing some of Ireland's best known independent builders suppliers has joined forces with a much larger British-based trade association.
The Allied Merchants Buying Association (AMBA) has signed a membership agreement with the Builders Merchants Federation (BMF) in the UK.
The deal will help ensure that the independent Irish buying group retains and develops its links with Britain regardless of the outcome of Brexit, not least because many building materials producers administer the UK and Ireland as one commercial region and this was not likely to change, said the group.
"Our market is somewhat reliant on the UK and, with the countdown to Brexit well underway, it is essential to draw closer to a federation that represents merchants and building materials suppliers operating in the UK in order to develop a greater awareness and understanding of the issues on both sides," said AMBA chairman Dennis O'Connor.
BMF has 640 merchant and supplier companies who together have combined sales of £28bn and employ 123,000 people in the building materials industry.
Formed in 2011, AMBA has 17 members in Ireland, with 85 outlets across the country and an annual spend of €130m on building materials, plumbing and heating goods, and timber products. Total turnover is around €230m. The group aims to use collective negotiating power to deliver increased profitability and drive down costs for its members.
All 17 AMBA members joined the BMF at the beginning of December and the move increases the number of BMF merchant members to 337, operating from more than 5,000 branches throughout the UK and Ireland.
John Newcomb, BMF chief executive, said that he was delighted to welcome his Irish counterparts in the Allied Merchants Buying Association into BMF membership and looked forward to providing them with a full range of training and support services.
"We are very excited at the prospect of developing our alliance and extending our core membership benefits to AMBA's members," he said.
Keith Giblin, AMBA chief executive, said that AMBA had joined the British organisation because of BMF's approach to recruitment, which, he said, was "helping to attract and develop talented people within the merchant industry".
"Our buying group has grown rapidly since its inception, successfully ensuring we defend and grow our members' competitive position, profitability and market share by working together. We are continually focused on adding further value to our members and an alliance with the BMF offers numerous opportunities to enhance our members' businesses," he said.