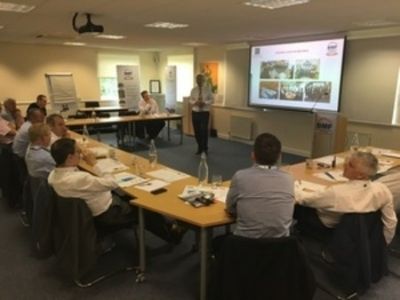 AMBA recently completed a two-day visit to the UK on 20 th and 21 st of August visiting London and
Coventry.
Day 1 was a very memorable visit to Lawsons where we received a fantastic reception at their
Camden Branch followed by a visit to more of their exceptional branch network. Our sincere thanks
to Paul, John, Simon, Luci, Mark, Mike and Dan for their wonderful hospitality in hosting us
throughout the day and evening.
On Day 2, we travelled to Coventry to meet with the BMF at their Head Office. We had a very
constructive and informative meeting with all members being very impressed with their
professionalism and services they provide to the merchant industry. Our thanks to John, Graham,
James, June and Christine. Following our meeting we visited BPS in Leamington in conjunction with
the BMF and our thanks to John and Graham for the tour of their store.
All our members found this trip extremely informative, beneficial and worthwhile and our thanks
once again to everyone involved.