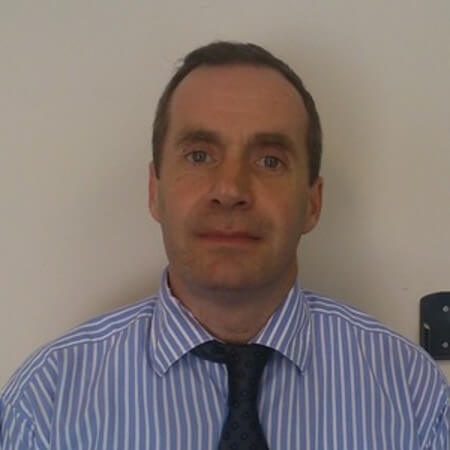 Allied Merchants Buying Association announce Paul O'Shea as New Chairperson
Paul O'Shea, Managing Director of MD. O'Shea & Sons has been appointed Chairperson of Allied Merchants Buying Association, Ireland's fastest growing buying group to the Building Materials, Timber, Plumbing, Hardware, Agri Trade, Fuel, Garden and Homeware sector. 
After completing a term as Vice Chairman Paul is ready to steer the group through the next phase of growth.  He commented: "I am honoured to be appointed Chairperson and I am looking forward to working with our members to deliver our strategy and shape Allied Merchants to advance further as the leading low-cost group. We have plans in place in recognition of the most important element of our future which is our relationship with our members and supplier partners. Our commercial believe is that we enable members and suppliers achieve incomparable results through our buying group
MD. O'Shea & Sons joined Allied Merchants Buying Association in 2015 and Paul quickly recognised the benefits on offer. "I have better relationships with my suppliers as well as improved profitability and they are only part of the savings I have enjoyed since joining. I work closer with fellow members and within our group member contribution is excellent as members have total control over the decisions of the group"
Allied Merchants Buying Association has achieved unprecedented success by consistently focusing on their members and suppliers. The fundamental aim is to be the leading low-cost, highly professional group with strategically placed members that work with partnered suppliers. 
In 2020, Allied Merchants Buying Association will partner levy free with 250 Approved Suppliers, negotiating and co-ordinating purchase turnover in excess of €200m. The group always look to partner with suppliers who have a mutual interest in growing business. 
Outgoing Chairperson Dennis O'Connor, Managing Director of HPC commented: "The members have an influential voice and play an integral role in ensuring the long- term growth and success of Allied Merchants Buying Association. Together we will continue to drive significant impact on all our members and suppliers. There is an enormous level of ambition within this group with a hunger to focus solely on our members and suppliers. Allied Merchants always concentrates on continuously out-performing itself through the delivery of profits to our members and volume and market share to our suppliers and that is something I am very proud to be a part of."  
CEO of Allied Merchants Buying Association, Keith Giblin said: "We are extremely pleased and honoured to have Paul's continued leadership and support on the board, supported by Vice Chairperson Heather Fitzpatrick. Our members work so well together because they each have a voice and we promote a combined decision-making process but we are very clear on preserving our Core Values of Trust, Integrity, Transparency, Commitment and Accountability. We stimulate progress by committing to challenging goals to which we channel our efforts and our plans under Pauls leadership will be a continual process of relentless self-improvement with the aim of doing better and better.